2020 Parent Club Officer Conference Presentations Available
Posted: 11/24/2020
The 28th annual USNA Parent Club Officer Conference went virtual in October with over 90 participants attending over 3 days.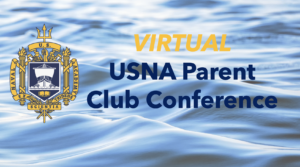 Superintendent Buck and Commandant Buchanan provided updates on the brigade. Other members of the USNA leadership team provided overviews and answered questions on service selection, brigade medical and USNA supply and operations. Videos and presentation materials can be found on the 
Parent Club Officer Conference
webpage. If you have any questions, don't hesitate to reach out to club leadership.
«
Keep the Navy Spirit Strong!