Go Navy! Beat Army!
Posted: 12/6/2020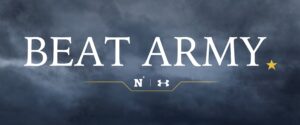 As we head into Army-Navy week and look forward to the end of the fall semester, NoVA PC wishes our mids and families the best for the holiday season and time together at home. Although we won't be cheering on the football team in-person with other Navy families this year, we know collectively there will be a lot of virtual spirit come game day.
If you haven't seen some of the spirit spots put out by USNA, check out this #GoNAVY spirit video along with the making of magic uniform reveal filmed in the chilly Severn River in November. The USNA Parents Community will also be holding a series of events during 2020 Army Navy Virtual Spirit Week from December 7 through December 12. Keep an eye on Facebook and Instagram @usnaalumni accounts for a chance to win prizes throughout the week. Learn more at  https://www.usna.com/events/army-navy
Finally, as we look forward to 2021 we hope to get together again as a club early in the new year. If you'd like to get involved, we are currently looking for a volunteer to help with planning and/or hosting our Dark Ages Care Package event in February. We'll get together for a potluck and assemble care packages to be delivered to our mids on the yard. Please reach out to Nicole Adkinson-Calopietro if you're interested in lending a hand. 
«
Help Support the Brigade During COVID-19