News, Events & More
Welcome New Club Leadership Team!
Posted: 9/14/2020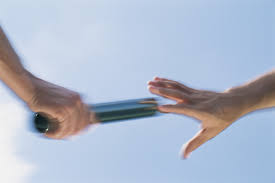 Welcome to our new NoVA USNA Parents Club Board Members: Nicole Adkinson-Calopietro, Mark and Betsey Gurley and Art and Toy Sobers!!
After two years at the helm, our Co-Presidents, Mark Baker and Ellen Lokker, are passing the baton Nicole who will be serving as our Club President. Mark will continue to serve as Vice President through this leadership transition. Mark Gurley will serve as Secretary and Toy Sobers will be the Class of 2024 Representative.  A complete listing of our team can be found on our Club Officers page.
Additional volunteer opportunities are available. Everyone is welcome. No experience is required and there are blueprints to follow! Club leadership is fun and rewarding and a great way to get more involved in the Naval Academy community. Let your class rep know if you're interested!
Fall 2020 Club Tailgate in the Works
Posted: 9/1/2020
Traditionally the club has hosted a tailgate for parents at the first home football game. Given the status of the football season, whether there will be fans in attendance, and whether tailgate picnics will be allowed, is still up in the air. So, in order to give us more flexibility, the club is planning to having its tailgate for the second home football game of the season. If the club is not able to have a tailgate at Navy Stadium, we still plan to have some event centered on the home game.  An event coordinator for the tailgate (or similar event) is still needed. Please let your class rep know if you can help.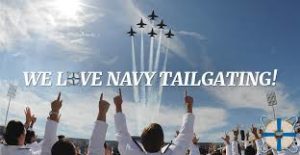 NoVA Club Summer Social! Meet New and Current Members
Posted: 7/8/2020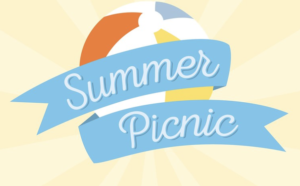 Calling all Northern Virginia Parents Club Families!  Please join us as we welcome the USNA Class of 2024 parents and families! We'll meet and picnic at Algonkian Regional Park, 47001 Fairway Drive in Sterling from 4pm-6pm on Saturday, July. 18th. Please RSVP to Mark Baker at markebaker@me.com by July 10th.
We've Moved Online! NoVA PC Membership Registration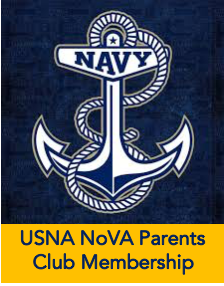 We're happy to announce that we've upgraded our processes and now can accept new member sign-ups and renewals online! Visit our Membership Registration website to learn more about our Club and how we support families and midshipman throughout their four years at The Naval Academy. It's easy to register and pay for dues online.  We've welcomed many new members from the USNA Class of 2024 and look forward to continuing to build our Navy community!
Helpful Tips for Class of 2024 Plebe Families!
Posted: 6/12/2020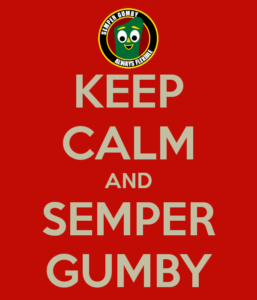 Welcome Aboard Class of 2024 NoVA Families!  Curious as to how Semper Gumby, Tide bleach pens,  "Where's Waldo?" and the proper way to address packages will play into your near future?  Check out the list of helpful tips and advice on how to best support your plebe from our Class of 2023 families.  Best wishes on the journey that's ahead!  Go Navy! Click here to view our Plebe Parent Suggestions.
Also, here are some quick links to information for the Class of 2024 from the leadership team at the Naval Academy.
Class of 2024 Parent Information Booklet
YouTube Video: Class of 2024 Virtual I-Day Parent Forum
Additionally, visit the USNA Alumni Association page and check out their "Parent Dashboard Checklist."  They have officially launched the Alumni Association Photo Program which is a benefit with a one-time membership payment in the Alumni Association.  The program provides photos that are available for the entire 4 years your plebe/MID attends USNA and your parent membership is active. There are no limits on how many photos members can download, print, share and save!
Finally, don't forget to follow the 'Dant on Instagram! @usnacommandant
UPDATE: Welcome Aboard Picnic (In-Person and Virtual Events)
Posted: 6/4/2020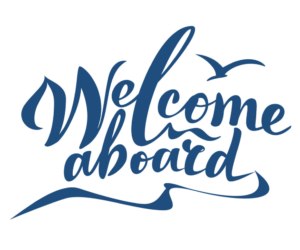 Attention Club Members and New USNA Northern Virginia Families! Please be aware we have made adjustments to our annual Welcome Aboard Picnic.
We will be holding our picnic and Q&A session for incoming plebes, NAPS and Foundation School students, and a small group of current USNA midshipman, at the Casey residence at 1670 Hunting Crest Way, Vienna VA 22182 on Sunday June 14th from 12-3pm. A small group of current USNA midshipman will be in attendance to answer any questions future mids may have on the journey ahead.
Our Welcome Aboard Q&A and information session for family members will be held virtually over zoom on Sunday June 14th at 1pm. During this call, we'll provide an overview of our club and activities, speak to life as a MID parent and what to expect, and answer questions you may have. We do plan on hosting an in-person social once Plebe Summer is underway to give new families a chance to meet others from the Class of 2024 and our current club members.
Updated information for our in-person and virtual Welcome Aboard activities is summarized on this UPDATED USNA NoVA Welcome Aboard 2020 flyer. If you're an incoming plebe, NAPS or Foundation Student and would like to change your RSVP, please contact Beth Casey at beth.casey@apcela.com
Class of 2024: Updates from USNA!
This year's incoming plebe class will be arriving in Annapolis on a rolling basis from June 29th through July 2nd. All students are asked to self-isolate for 14 days prior to coming to Annapolis and they will be on restricted movement status for two weeks after they arrive. Regrettably, no parents or visitors are permitted to be on the Yard for these events.  Read more on guidance from USNA at Plebe Summer Shifts.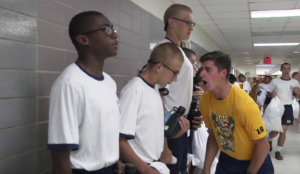 Incoming plebes have received emails explaining how to download their Permit to Report paperwork from the Plebe Summer website.  Class of 2024 parents should visit the parent dashboard on the USNA Alumni Association website to create an account, provide critical parent information, and sign up for the summer photo program that enables parents to view weekly photo updates from Plebe Summer.  You don't want to miss out on the photo program!
BZ Class of 2020!
Congratulations to USNA Class of 2020 as they graduate and commission as officers in the Navy and Marines Corps!
USNA held five swearing-in events and one virtual commissioning ceremony for the Class of 2020, which was streamed live. Recordings of the Class of 2020 Virtual Graduation and Commissioning ceremonies are posted online at: https://www.usna.edu/CommissioningWeek 
As a club, we celebrated our Firsties with the presentation of a US flag that was flown over the Pentagon in their honor on Induction Day 2016.  You can also check out a video tribute to our USNA NoVA Parent's Club Class of 2020 Graduates and families here: https://youtu.be/3qiHkgm3DM4
Fair Winds and Following Seas!
USNA Class of 2020 to Commission Together in T-Court
Posted: 5/4/2020
The Superintendent of the United States Naval Academy Vice Adm. Sean Buck announced in a light hearted video on the Commandant of Midshipmen's Instagram story that the Class of 2020 would return to Annapolis and commission together in Tecumseh Court.  There will be five ceremonial, in-person, swearing-in events between May 12th and May 20th.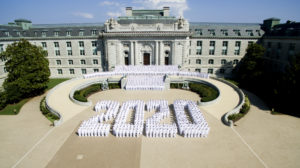 On May 22 a virtual graduation/commissioning ceremony celebrating the Naval Academy's Class of 2020 will be broadcast on the link below. This is unchanged from the April 10 announcement. The details of the virtual ceremony are under development, but the ceremonial swearing-in events will be filmed and incorporated as a part of the overall virtual ceremony.  https://watchstadium.com/live/us-naval-academy-graduation/
More detailed guidance has been also published on the USNA website.
USNA Class of 2020 Cancellations & Guidance due to Covid-19
Posted: 4/24/2020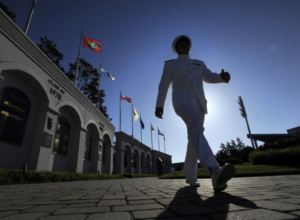 Everyone shares the Class of 2020's disappointment regarding this year's commissioning, The Academy community is striving to hone the Class of 2020 as normally and appropriately as it can within the current state restrictions. The Academy reminds all of us to refrain from hosting activities that fall outside of current pandemic guidance for our respective communities, and asks all Midshipmen to refrain from participating in any activities that do not align with government guidelines and military move orders.
Unfortunately, the Club had to cancel our Firstie Dinner event due to the pandemic. However, the Club will still be celebrating our class of 2020 graduates by presenting each one of them with a U.S. flag that was flown over the Pentagon in honor of their 2016 Induction Day.
You can view Superintendent Sean Buck's message and letter to the Brigade of Midshipmen and parents for more details.  For the latest updates on USNA's status and programs during the pandemic, visit USNA's Covid-19 webpage.